We Xiagong Chusheng manufacturer of Propane Gas Storage Vessels, LPG Bullet Tanks, LPG Storage Tanks of various capacities ranging from 5,000 litres to 200,000 litres, all vessels are produced under strict quality control system, each step like welding, flaw detection, heat treatment and painting etc. is well done by our responsible worker, We also supply complete facility used with Propane Gas Storage Vessels including safety fittings, valves, LPG pump, LPG compressor, pipelines, electronic filling scale etc.
Technical Specification


Design Pressure: 17.7 Bar
Design Temperature: -20 Deg C to +50 Deg C
Material: Q345R, Q370R, SA516 Gr.70 etc.
Protected relief valve guards
Main Features
Compact design
High efficiency
Designed for faster and safer installation
Large warning decals that meet requirements
Custom designed tanks available
Parameter Data
Filling Medium: LPG(Propane)
Medium characteristic: flammable and combustible
Volume: 50,000 litres
Media Density: 540 kg/m3
Design Pressure: 17.7 Bar
Working Pressure: 16.1 Bar
Designing Temperature: -19~50 ℃
Corrosion Allowance: 1mm
Diameter: 2700 mm
Thickness of Shell: 14 mm
Thickness of Head: 16 mm
Joints efficiency: 0.95
Filling mass: 19,950 kg
Curb weight: 10,640 kg
Radiographs: 100% RT, UT, MT
Manhole: 1, DN450
Flanging: # ASA 300
Heat Treatment: 620℃ annealing
Hydraulic Test Pressure: 22.2 Bar
Designed service life: 20 years
Safety Accessories:
Safety Valve: A42F-25-80, DN80
Pressure Gauge: M20×1.5, 0~4MPA
Level Meter: ball float
Cut-off Valve: DN50, DN80, DN100
Thermometer: M33×2,-40℃~60℃
Compact and efficient solutions
Can be installed, removed and relocated quickly
Increase capacity using the same footprint
Require no permanent changes to the installation site
Pictures of Propane Gas Storage Vessels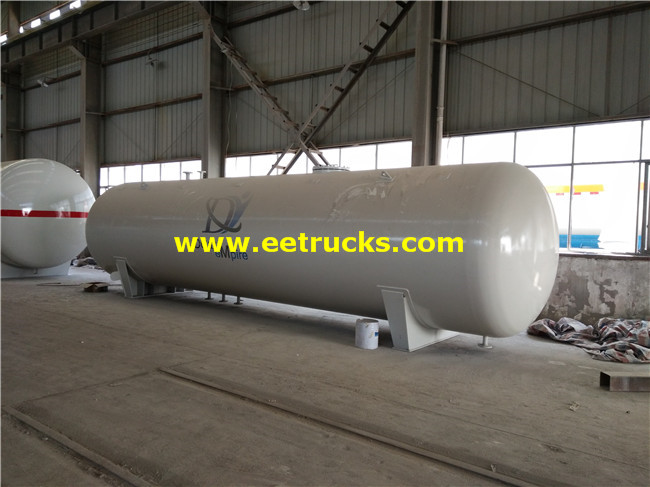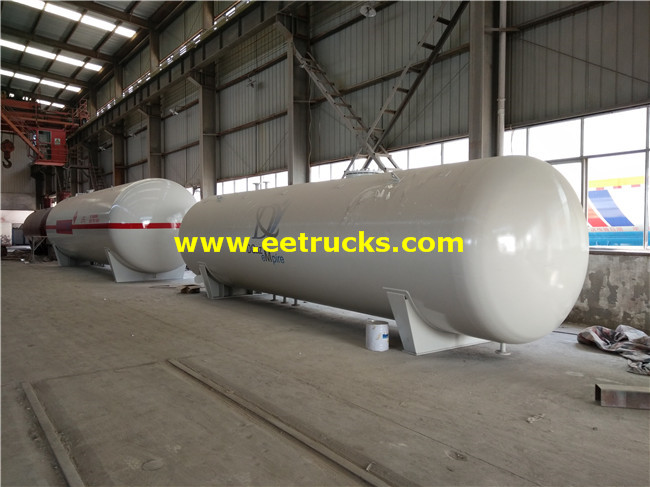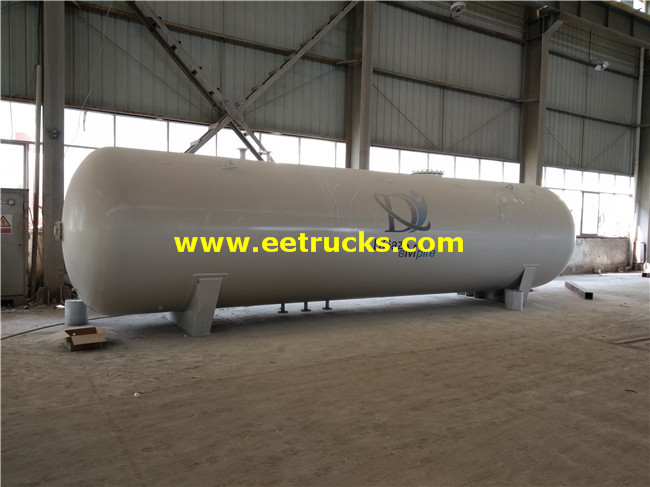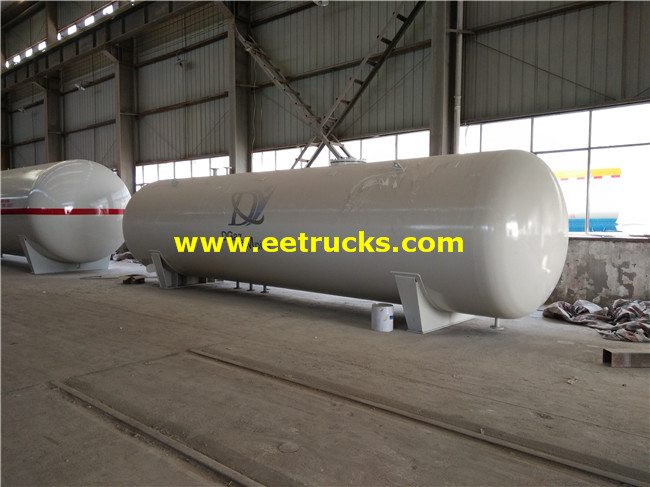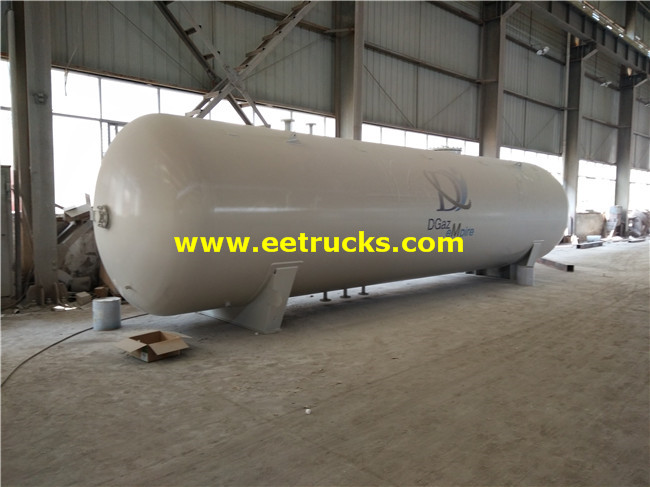 Safety Notice:
1. Position the tank 10 metres from a building, drain, property boundary or a fixed source of ignition.
2. Keep the area around the tank free of combustible materials, e.g. rubbish, wood, etc.
Related Products:
There are kinds of production lines and technical staff in our company,we can also manufacture the following products:
1. LPG Tank Trailers
2. LPG Skid Mounted Station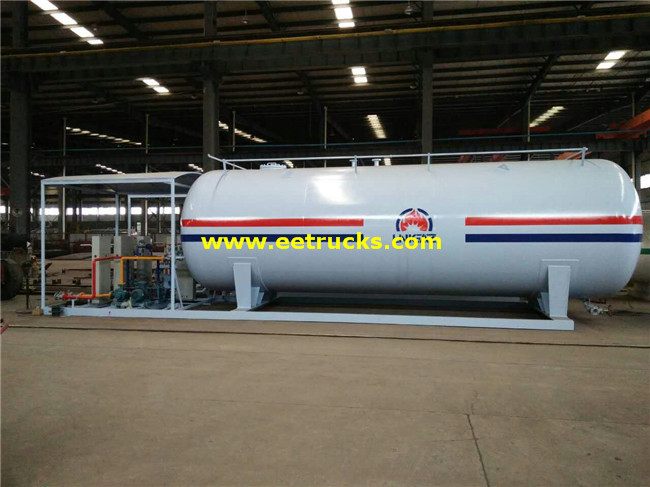 Company Information:
We Xiagong Chusheng Special Purpose Vehicle Co.Ltd. is the leader vehicle manufacturer and exporter in China, CSC TRUCK can research and develop independently. We specializes in manufacturing pressure vessels, LPG Storage Tanks, LPG Tank Trucks, heavy duty trucks, dump trucks, tractors and cement mixers,Dongfeng Oil Tank Trucks, trailers & special vehicles.
Frequently Asked Question
1.Could your company modify the standard product depends on my request?
Yes. Our company is specialized in researching and designing various of pressure vessels such as LPG Storage Tanks, LPG Skid Mounted Station. We can provide the product that meet with your personalized demand.
2. Could your company totally customize products for me?
We can provide the customized-designing product meeting with your demand.
3. Could u provide certification that we need?
We can provide various certifications associate with trailer and truck. Such as DOT, ADR, SASO and so on.
4. How about the after-sale service?
Our technical staff can provide you the technical support to guide you how to use the product, and we take full responsibility during the design life of every product.
PRODUCTOS POR GRUPO : Recipiente de presión > Tanque de almacenamiento de GLP